Director's Message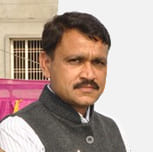 I take extreme delight in handing you the maiden issue of the prospectus of GOLDEN VALLEY PUBLIC SCHOOL. I also take the opportunity of giving you a peep into the facilities, infrastructure and activities at the school. We have researched and developed systems and activities that best aid in academic and overall growth of the children.

An innovative school GOLDEN VALLEY PUBLIC SCHOOL 'unlocks the magic of learning'. We understand that every child is different, unique and have the ability to excel. Our children represent our hopes and dreams. As parents, you certainly want the best for your child and we are indeed happy to be working hand in hand with you to ensure that they are given the right knowledge to face the future challenges. Our personalised curriculum meets the needs of every student.

While imbibing the very best of what is already prevalent, we have approached teaching with the fresh approach. We try to create an atmosphere of reverence for education and healthy environment where academics, sports and co-curricular facilities mould our students and motivate them to be the brightest and the best. We have the best teacher taught ratio amongst all the playschools of the region. So it ensured that your tiny tots shall get full personalized attention.

I, sincerely hope that your experience with us is enlivening and satisfying. We will walk many miles together to make these efforts our success. Your support and valuable suggestions are always welcome at our end.
I wish all the best to the children to who are part of G.V.P.S for a very fruitful, enjoyable and rich learning experience. May they emerge as winners?

Bhajan Singh
Principal-Mrs. Rupinder Kaur Kang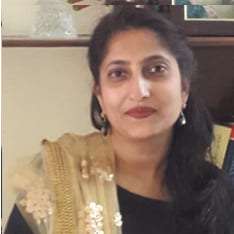 I consider it my honour and privilege to take the responsibility as the Principal of Golden Valley Public School. I extend my love and welcome to all the students who have joined this school. I ensure that learning will be imparted through lot of fun and play. The students here have ample of opportunities for "Learning by Doing".

G.V.P.S Baddi has been a pioneerinstitution for the last six years and is one of the shining stars in the galaxy of education Institutions. G.V.P.S has its own history,the history of its culture, traditions, value academics, sports, festivals celebrations, competitions and achievements.

This school is known for its innovative education. Audio-Visual facility as a teaching aid is commonly used. Well equipped computer science and maths laboratories have been installed. Playgrounds for Badminton, Kho-Kho, Basketball,Volleyball,Kabbadihave been developed.Coaching in all kinds of sports is facilitated by the best of coaches.

We are proud to have an array of extracurricular activities through numerous clubs. Smart class room program has been introduced to provide the best education. The school believes in takingthe students out of the class rooms on picnics and educational tours to give exposure to the outside world.
The school has launched its own website (www.gvpsbaddi.in) to provide complete information to the parents.The students here are not confined to the four walls of the classrooms rather they are exposed to the 'learning by fun'.

I, along with highly experienced and dedicated staff,is committed to provide the students with a secure, caring and educational environment needed to achieve the personal excellence. I wish all the students a very happy stay in the school